International Communication Engineering
Under the guideline of our university to promote the internationalization, foreign affairs of the Faculty of Electronic Information and Electrical Engineering has received great amount of supports from both the university and the departments of the faculty. Adhering to the spirit of "seeking truth and being pragmatic", the Faculty of Electronic Information and Electrical Engineering continuously extend and deepen the cooperation and conmunication of foreign affairs, while consolidating and basing on the existed working results. A series of impressive achievements have been made.
Since the establishment, the Faculty has been visited by oversea groups for more than 50 times, including Professor Asoke K. Nandi, the academician of Royal Academy of engineering, Professor Yu Sun, the academician of Canada's national academy of engineering, etc. Great contributions have been made to maintain and prompt the relations between the Faculty and oversea universities and institutes, by various activities such as launching seminars, panel discussions, acdemic reports, lab visiting, information sessions and simulated courses.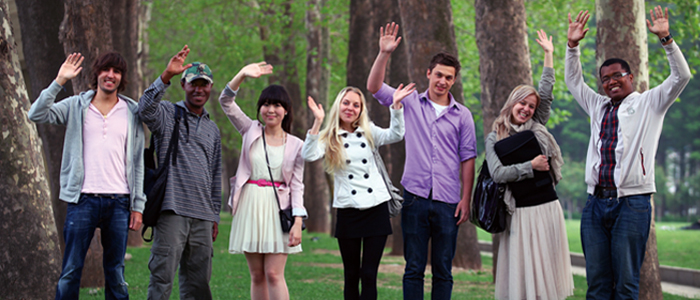 [print]